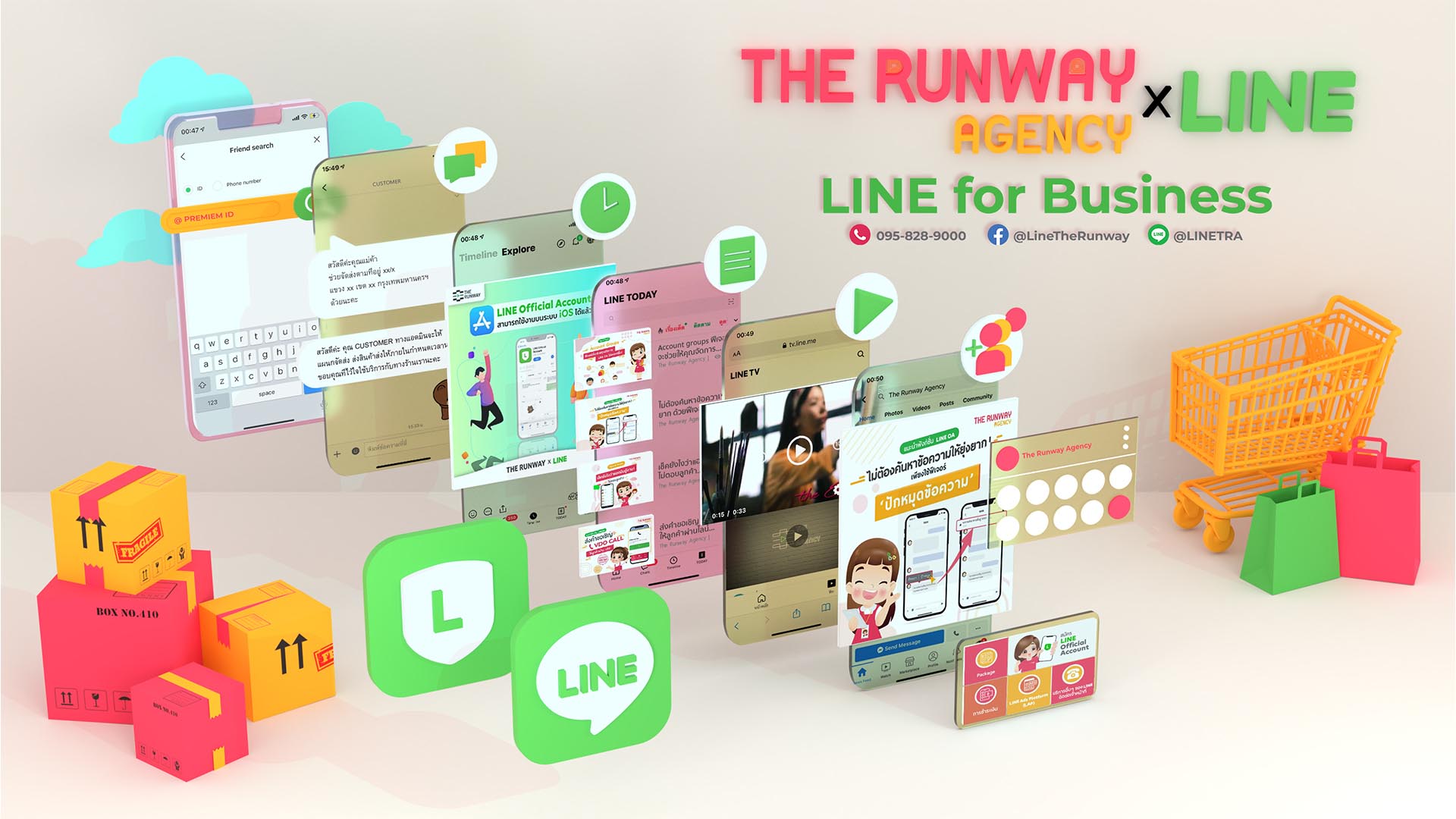 The Runway Agency
LINE Thailand has nominated. us to be a LINE Official Account agent.
We are willing to suggest you about LINE Official Account for your long-term business circulation
Apply for
LINE Official Account
Why you business Should use LINE Official Account ?
Tax Invoice
The Runway Agency clients are able to request for "tax invoice" for accounting purposes.
Consult
Usage consulting service LINE Official Account by LINE Certified trainer
Advertise
Easy to purchase advertisments on LINE Since The Runway Agency is a LINE Ads Platform Partner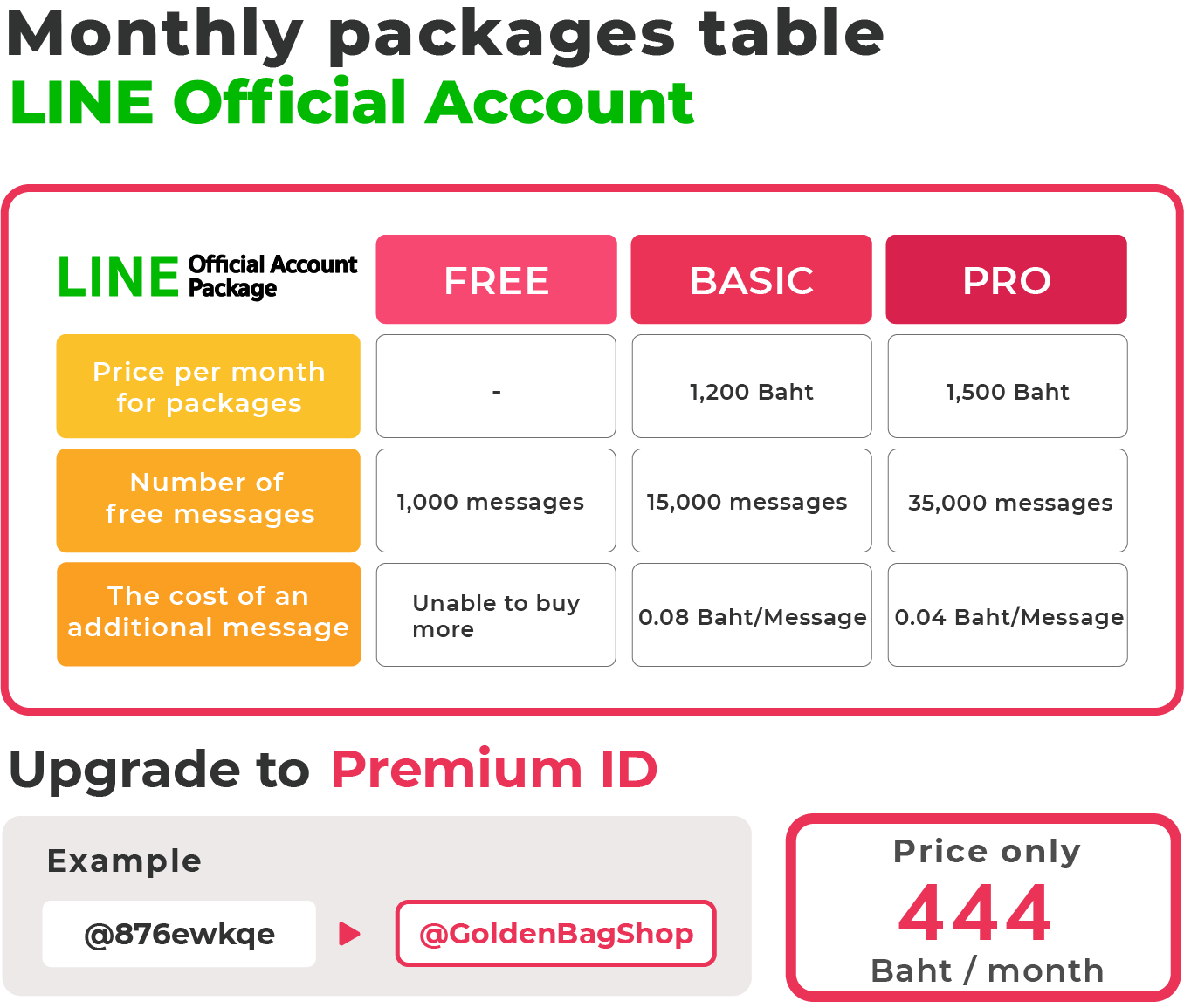 LINE
API Specialist Service
LINE platform is the most popular communication application with the highest coverage for the Thai market. As a consequence, it is one of the most convenient and effective ways to communicate with your potential and existing customers. Many businesses also use LINE as an interface to link with their existing CRM platform. At The Runway Agency, we understand that there is no one-size-fits-all approach, that is why we provide you the LINE API specialist service to help you connect, design, and integrate LINE platform with you business.
why your business
Should use
LINE Official Account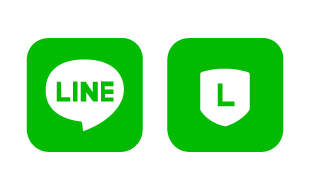 As a LINE account
which contacts customers in particular. Separate from the regular LINE account, which is solely used to communicate with friends and family.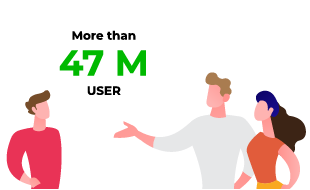 Be able to reach 47 million LINE Users in Thailand. Increase the possibility of business expanding.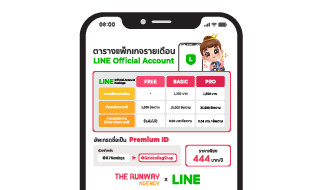 Broadcast intriguing contents. Such as Rich Messages and rich Videos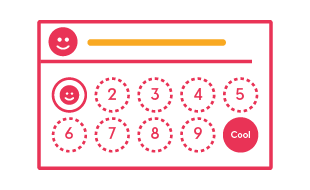 Create loyal customers by Reward Card, Gift Voucher or coupon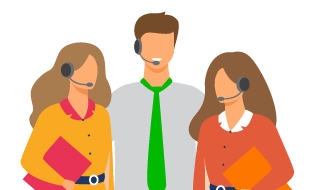 Be able to add admins up to 100 people to handle consumer inquiries.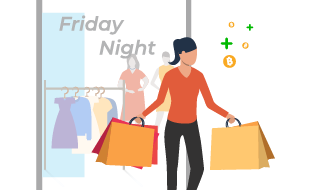 Direct communication with loyals customers increases the possibility of repeat purchases.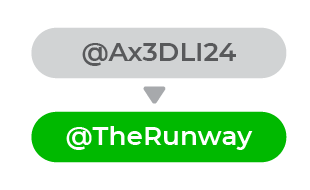 Be able to purchase the Premium ID. Allow consumers to simply add friends, and the store will be simpler to find.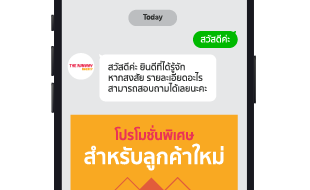 An automated chat reply (Quick reply) will respond to frequently asked questions right away.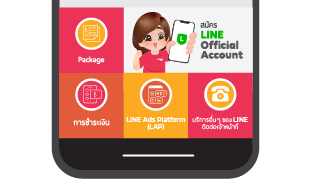 Beautiful and functional Rich Menu will make searching the information easier.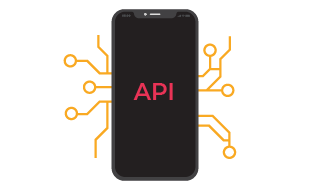 capable to connecting to API, in order to making communication with custumers more convenient. ( Additional service at an additional fee )
Apply for
LINE Official Account now.
by filling out the information below for the sales team to contact you back